We Organize, Advocate, Educate
We hold educational events open to the public, like the 2016 "Summit on Inequality and the Crisis of Public Higher Education" and the 2017-18 series "Politicians, Pens, & Pizza".
We disseminate faculty ideas by helping them draft, edit and place letters to the editor and op-eds and write testimony. See Our Ideas.
We secure media coverage for our causes with the assistance of our Communications Associate.  See News/Events.
We advocate through lobby days and actions at the state legislature, and with the service of a Lobbying Firm.
We have a Political Action Committee (PAC) that supports legislators who support quality public higher education.
We work with a larger union coalition – The State Employees Bargaining Agent Coalition (SEBAC) to negotiate pension and health benefits.
We ally with other organizations and unions, in higher education, in K-12 education, and community and social advocacy groups like Due Justice.
We send members to trainings at local and national conferences.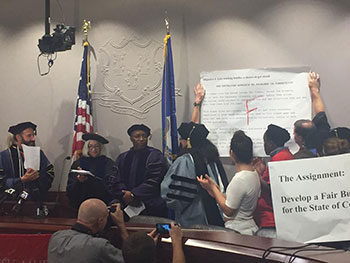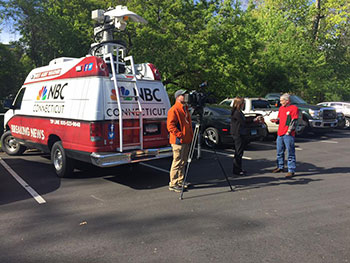 2016 CCSU-AAUP Summit on Inequality & Higher Education
Conferences Members Can Attend